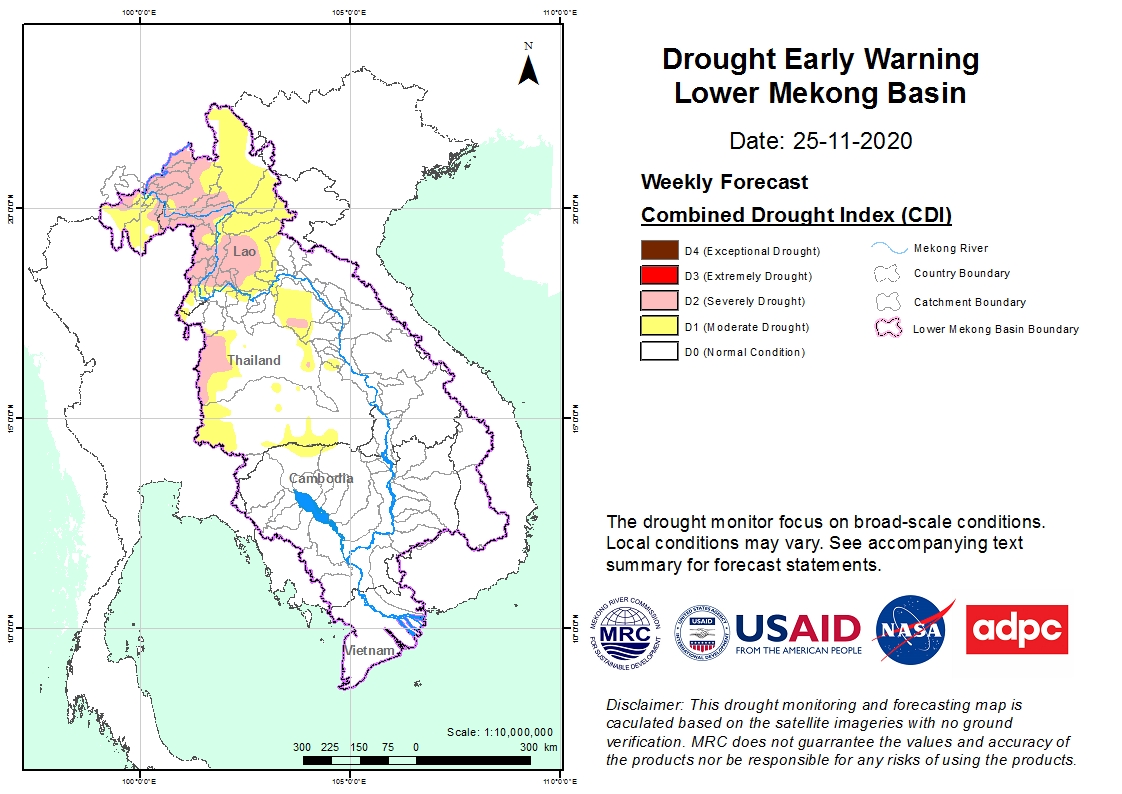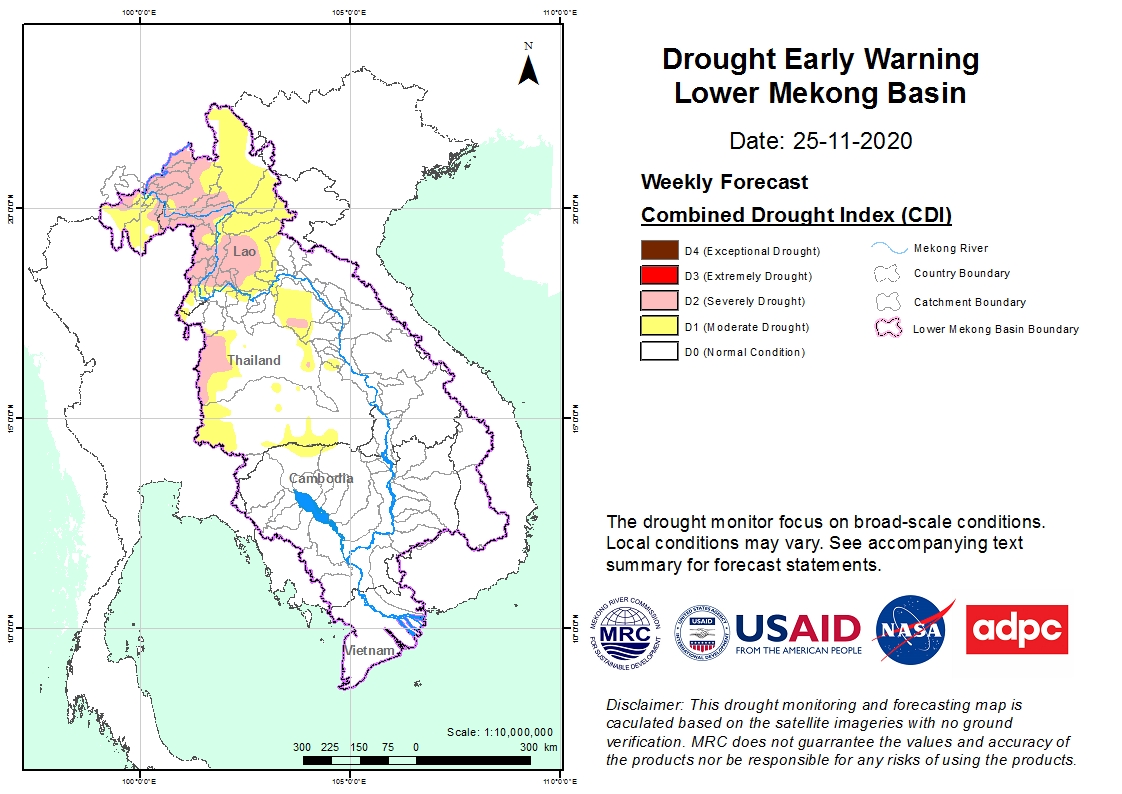 This Week's Drought Summary
During the forecasting week from 18-25 November 2020, the LMB is likely to experience some moderate to severe dry in the upper part of the region. Both meteorological and agriculture indicators present deficit values in the north.
The central and lower parts of the region, on the other hand, are forecasted to be at normal condition during the forecasting week.